One of the most prominent banking methods in New Zealand, is, without a doubt, POLi. Since its foundation over ten years ago, it has widened its reach so it can be used to pay utility bills, to purchase goods as well as services from numerous retailers.
It also acts as an excellent payment method in New Zealand. Like e-wallets, it acts as an intermediary between your bank account and the casino you are planning on signing up to. And since you don't require a new account to use it, it adds more convenient.
If you have a bank account in New Zealand or Australia, then POLi is a convenient banking method for you to make deposits at real money casino sites in New Zealand. Like all banking methods, it comes with its benefits and downsides. Before opting for POLi, you should always ensure that your casinos support your banking system and whether the system is safe enough for you to use.
Keep on reading to learn more about the best POLi online casino sites for New Zealanders.
Best POLi Casinos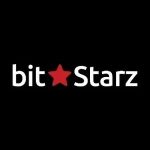 100% Deposit Bonus + 180 FREE SPINS!

What is POLi?
POLi is a free internet payment system that allows residents in New Zealand and Australia to move funds for their online services from their bank account without having to register for an account first. This added convenience is incredibly popular amongst online casino players, who either don't own debit or credit cards or else, do not want to use them to make deposits online for their gambling activities.
This new payment is available across numerous platforms so you can you efficiently use POLi at mobile casinos and it supports various operating systems.
New Zealand banks that support this payment method including ANZ, ASB, BankDirect, Kiwibank, Bank of New Zealand and TSB Bank amongst others.
It also provides an extra layer of anonymity. The only trace is recorded when your funds leave your bank account. It will show that they were transferred to POLi on your bank statements. It will not reveal the final destination of the funds.
Additionally, POLi does not keep any records such as your bank login details or username during the transfer process. It can also be used complementary to e-wallets. Some players don't want to connect their e-wallet account to their bank or credit card. Using POLi, in this situation, to move money from the bank to the e-wallet would be convenient.
Since you can't use POLi to request withdrawals, some players use it in addition to e-wallets, to get the best of both worlds. Since there are maximum security and privacy to these deposit methods, you will also benefit from the convenience of speedy withdrawals without having to share your financial details with another else other than the bank.
How do I set up a POLi Account?
Signing up for an account isn't necessary. You can use POLi without registering at all. All you have to do is add funds from the POLI homepage to your casino account. You can do straight from the casino site. This will, in turn, redirect you to the POLi, which acts as an intermediary.
The same can be applied if you were shopping online at a retailer or for a service. Simply pick the payment method of your choice, log into your bank account, input your login details as you normally would, and you are good to go.
Since you don't have actually to own a POLi account, you can use it as a service when required. There is no risk of it storing your bank information, and this means it offers added security.
How do I deposit at a POLi casino?
It is a relatively straightforward process, and it won't take much to get your set up. This process can vary from one casino to the next, but generally speaking, you should follow the below steps when signing up:
Head to the Deposit section and click on POLi
Input the amount you wish to deposit
Click on Proceed where you'll be redirected to POLi
Input your online bank account details and use your regular username and password
Select the bank account you wish to transfer funds from
You will receive a receipt and redirected back to the casino page
It is important to note that none of the above steps, including account names, numbers and login details can be accessed by the casino. Additionally, they are also not stored by POLi in any way.
Why should I use POLi?
There are numerous reasons to use POLi when you are playing at a new site:
Operating systems: It is supported by all major operating systems and across the majority of web browsers. It means you can use POLi regardless of what device you are planning to play on.
Highest levels of security: Since you are not dealing with the casino directly and instead of dealing with a third party, you are already benefitting from the use of POLi. Additionally, it doesn't store or access your bank login details when transferring money to it.
It's purposeful: Since it is accepted by all major retailers and service providers in New Zealand, you can rest assured that it is safe for international money transfer and online gambling.
No fees: Last but not least, you are not charged any fees to use this service. You won't get hit by surprise surcharges or processing fees. Once your transfer has been completed, you will receive a receipt.